Awards are a wonderful way to celebrate the achievements of members and recognised volunteers and Girlguiding Royal Berkshire did just that for Sarah and Kate our joint County Commissioners by nominating them for the South West England Silver Oak award. Both were awarded the South West England Silver Oak Award by Carole our Region Chief Commissioner at a Region Reception in Reading last Friday.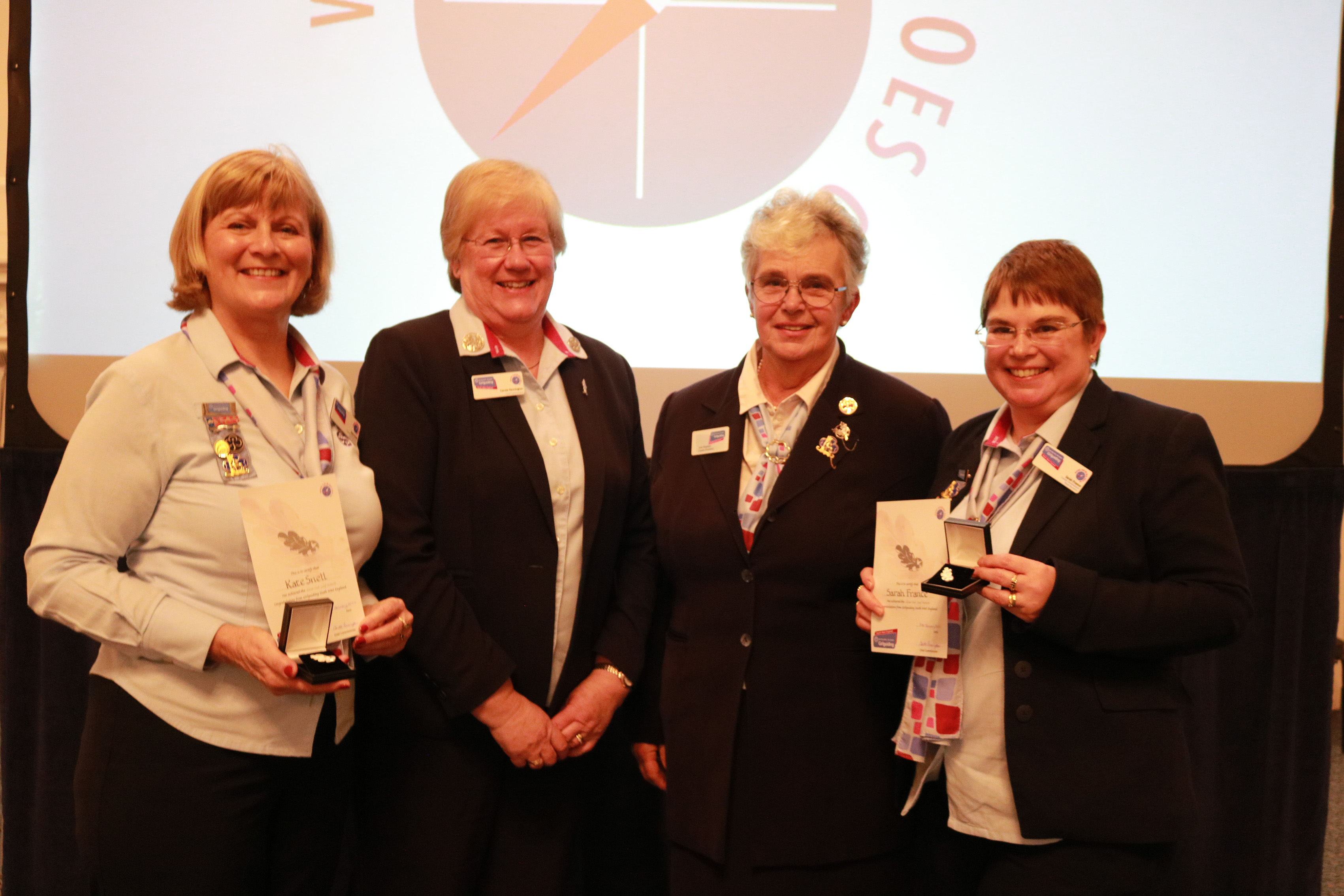 The South West England Silver Oak Leaf Award is awarded to recognise and acknowledge the outstanding contribution and commitment to the promotion or advancement of Guiding within South West England by the recipient.
If you would like to find out more about nominating someone for a local, region or national award more information can be found here or speak to our Chair of Awards, Penny, on Awards@girlguidingroyalberkshire.org.uk
"Appreciation is a wonderful thing. It makes what is excellent in others belong to us as well." – Voltaire.